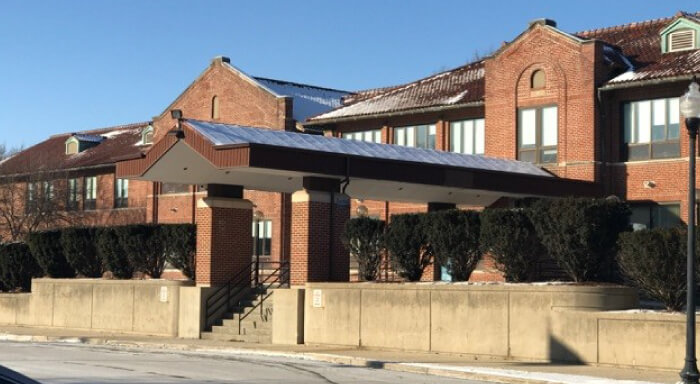 Congratulations are in order as Elderly Housing Development and Operations Corporation ("EHDOC") successfully closed on the financing for the acquisition/ rehab of North Park Village, a 180-unit affordable housing community for frail and disabled seniors in Chicago! The project was previously owned by the City of Chicago and EHDOC acted as the property manager for 30 years. EHDOC's plans for the property will be to complete a $26M rehabilitation of 180 senior housing units. The historic appearance and original character of the building will be preserved.
The overall campus was originally constructed in 1911 as a Tuberculosis Sanitarium until it was permanently closed in 1974. In 1979 it was redeveloped into a combination of rehabilitated and newly constructed senior buildings. The site is listed in the National Register of Historic Places as part of the Chicago Municipal Tuberculosis Sanitarium Historic District. The building is roughly 253,279 SF including four connected 3 story buildings, which will consist of 1 and 2 bedroom units. 15% to 60%, AMI, 27 State Referral Network units will be set aside for those that are physically or mentally disabled and 81 Project Based Voucher units through the Chicago Housing Authority.
This will be part of a senior campus EHDOC operates with four other properties situated on 6.0 acres and adjacent to a large nature preserve campus in excess of 160-acres. Newly renovated affordable housing with updated ADA accessible parking and walks, on-site library, central laundry, fitness center, community room and on-site management for seniors. The exterior includes a picnic area, sitting area, and park setting adjacent to a nature preserve.
Thank you to all those who were part of this development!